POST-GRADUATE COURSE
MA INNOVATION IN Sound
Subject to validation
Location
BRISTOL / Plymouth
STUDY OPTIONS
FULL TIME / part time
COURSE DETAILS
This postgraduate course has been designed to help you push the boundaries in your chosen field; developing not only your academic prowess but also the capacity to move beyond music and sound, exploring broader realms of creative possibility. It also offers a flexible and multidisciplinary approach allowing you to tailor the course content to suit your own creative and career goals.
Alongside honing your practical skillset through experimental technical exploration, you'll be encouraged to take a collaborative approach to projects through forming connections with both highly experienced academic and industry professionals; providing opportunities for you to make your impact on the creative industries and community.
Upon completion you will have developed your abilities to apply advanced production and project management techniques within a creative community as well as professional portfolio of skills and experience tailored to you. In addition students studying on this programme are encouraged to push themselves in to areas of study that improve the lives of others.
Course modules
You'll study a total of five modules, as well as a final major project and development of a professional portfolio.
Assessment will be both practical and essay based, ranging from creative practical projects to presentations or interview alongside written work.
For part-time study options module structure will vary.
+ SEMESTER A :
INPM01: Concepts
A deepening in understanding and awareness of contextual influences for implementing meaningful and successful product realisation. Researching the areas of study that will inform successful progression on the programme.
INPM02: Practice
A module designed to engage in experimental approach to technical advancement, through workshops, seminars and projects utilising a wide array of tools and techniques. This is also the start of the portfolio development process.
+ SEMESTER B :
INPM04: Application
Leading directly from the technical exploration in INPM02 this module focuses specifically on developing physical solutions to conceptual challenges. Again with a view to expanding and developing a professional portfolio, in preparation for the final major project.
INPM05: Realisation (Part 1)
The final showcase, spanning Semesters B&C, integrates the proceeding modules, culminating in a larger, integrated work, which is very much student-led. This module marks the completion of the Portfolio development process, with a final innovative project being realised.
+ SEMESTER C :
INPM03: Establish
An opportunity to forge realistic connections with academic and industry professionals whilst also finalising the detail of what the final major project is going to be.
INPM05: Realisation (Part 2)
The final showcase, spanning Semesters B&C, integrates the proceeding modules, culminating in a larger, integrated work, which is very much student-led. This module marks the completion of the Portfolio development process, with a final innovative project being realised.
OUTSTANDING FACILITIES
Fully equipped studios, huge live rooms, Foley studios, Surround Sound suites and lecture theatre/screening rooms. Whether it's our classic mixing desks, the very latest software or our mountain of hardware, you are guaranteed to get your hands on practical experience on the very best industry standard gear.
LEARN FROM THE PROS
You'll work with academics and industry professionals from all areas of the creative industries: producers, composers, sound designers, engineers and musicians.
Plus an extensive guest lecture programme, meeting leading industry professionals ranging from respected producers, specialist technical staff from world-class audio companies to record label and marketing/promotion experts.
INDUSTRY CONNECTIONS
Connecting with industry is central to this postgraduate course; you'll have the opportunity to work with our commercial production company dBs Productions, which provides students with excellent opportunities to showcase their skills to real clients and develop your own creative links in the industry.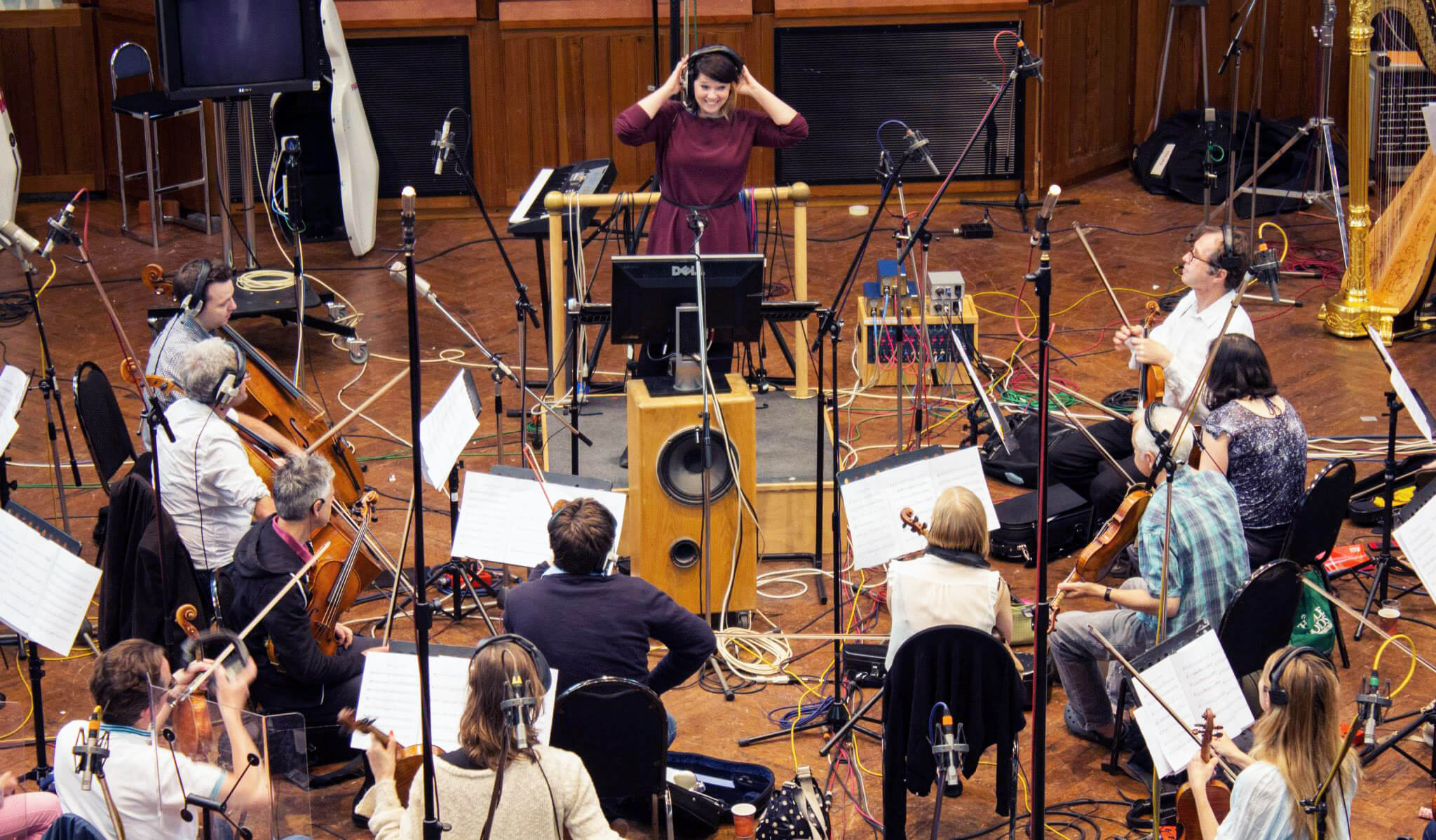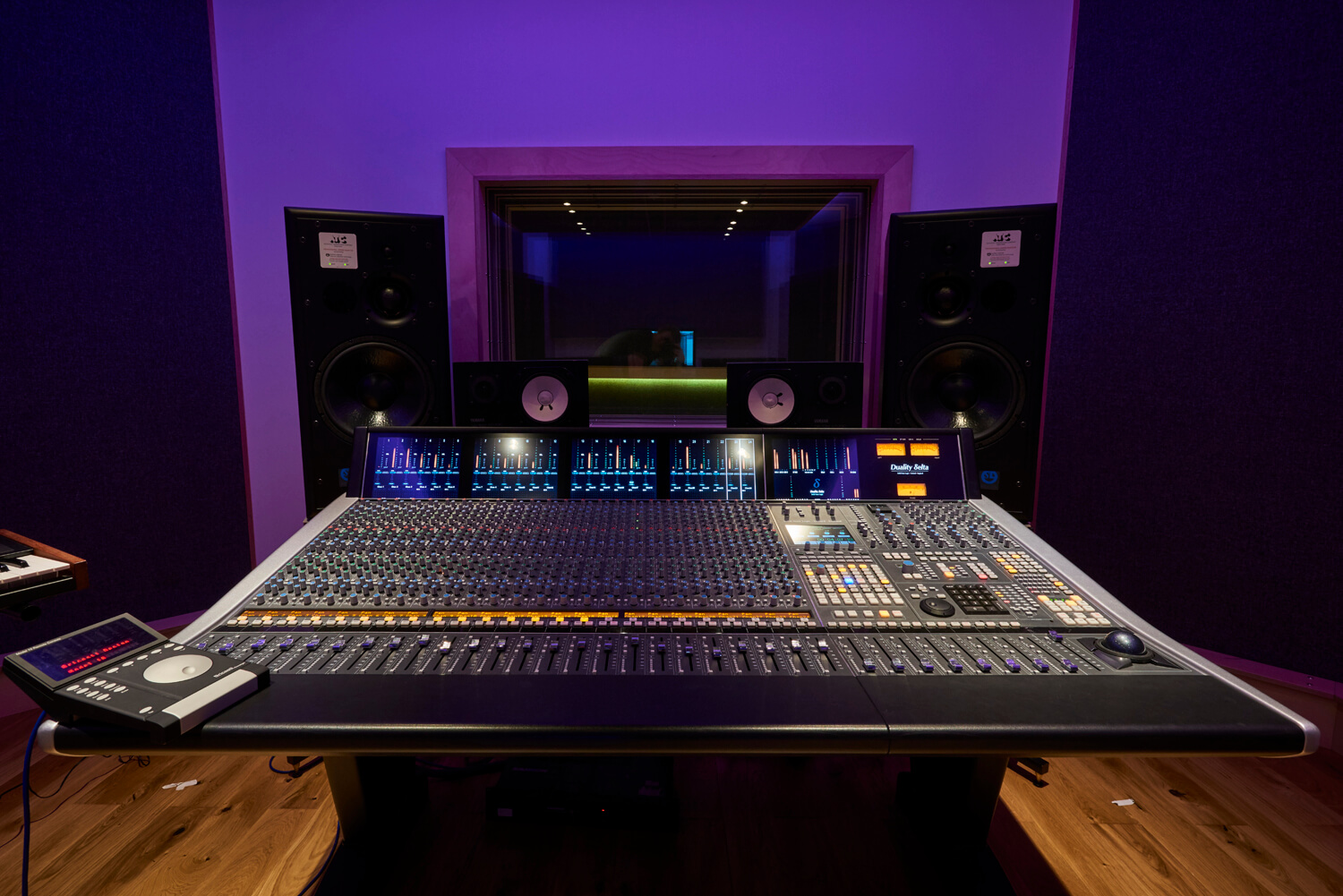 Personalised Learning
Key aspect of this masters is you decide the direction you want the projects to take. The curriculum is designed to allow freedom in the project type, style and final deliverable.
Core Learning
Whilst it is personalised learning; there are certain areas of technical expertise that you will explore to ensure you leave us with the ability to apply advanced production and project management techniques.
HOW TO APPLY
Students should apply directly to our validating University, Plymouth Marjon University. You don't need to complete your application all at once: you can start it, save it and finish it later.
Once we have received your application the dBs Music Admissions team will be in touch to discuss the next steps.
+ ENTRY REQUIREMENTS
A Bachelor's degree with a 2:1 (Hons) or above in music or another relevant discipline.
OR
Equivalent professional experience (to be discussed on application).
+ Fees and funding
Fees
Annual course fees for UK/EU students £7,395
Unfortunately we are unable to consider international students.
Funding
If you're starting a master's degree, you could get a Postgraduate Master's Loan of up to £10,609 to help with course fees and living costs through Student Finance.
Full details of the funding help available can be found at gov.uk/funding-for-postgraduate-study
About our campuses
Pushing boundaries and innovating is standard protocol here at dBs Music, our state-of-the-art facilities in central Bristol and Plymouth are equipped with recording and production studios, dedicated surround sound suites, Foley rooms, live rooms and lecture theatres. We love showing people around, hit the button below to book your visit.
Contact Us
Tel. 0333 344 5536
admissions@dbsmusic.co.uk
enquiries@dbsmusic.co.uk